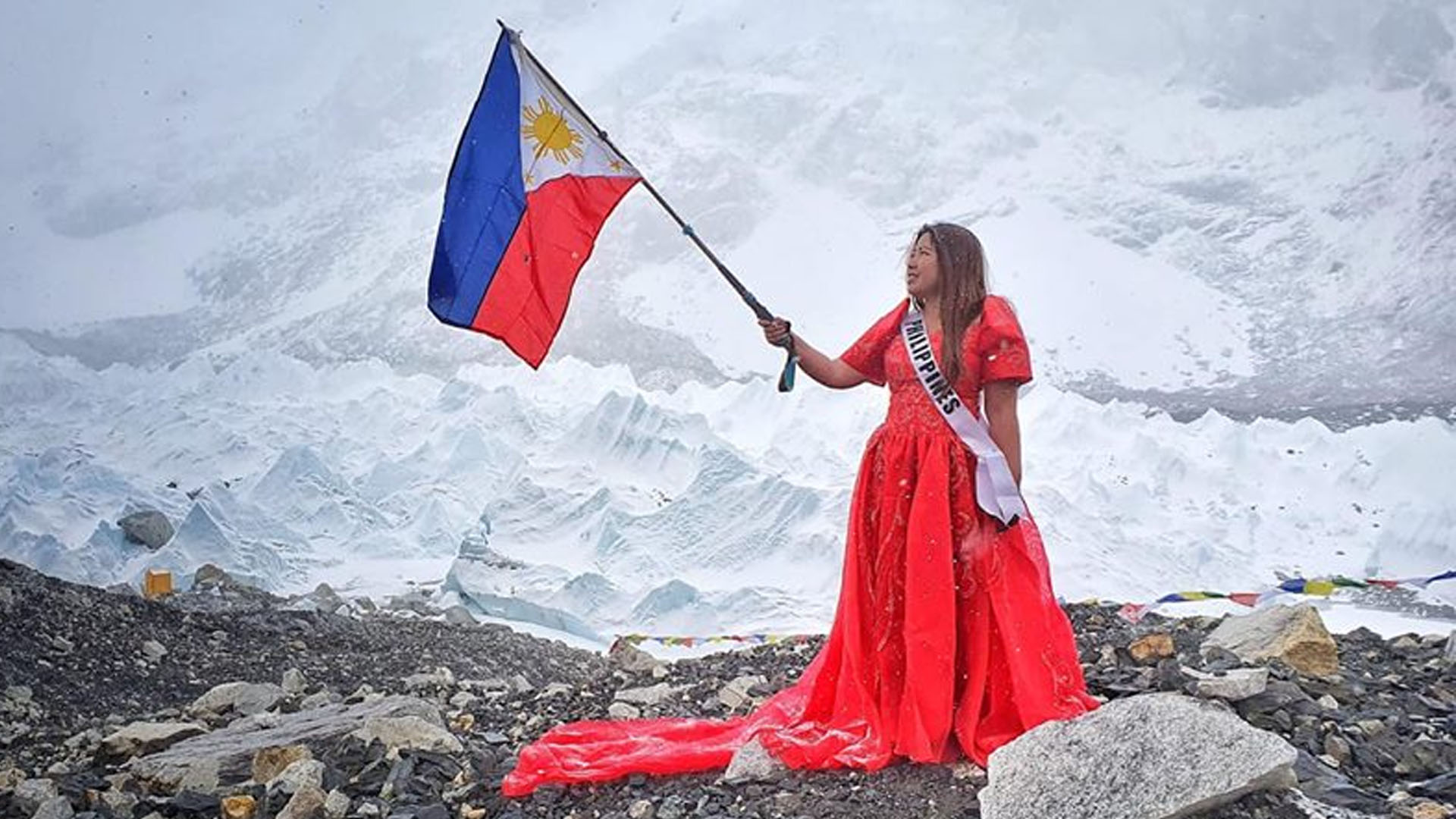 Scaling the heights of Mount Everest is one thing — but taking a picture five thousand meters above sea level while holding your country's flag and wearing your country's national constume? Now that's another thing!
Travel enthusiast Bianca Lawas loves to take pictures of the places she has been to but among all her photographs, one photo would really capture the attention of her viewers.
One could not simply deny the beautiful floor-length red gown that Bianca wore and the Philippine flag she was holding, as if symbolizing that through hot or cold weather, Filipinos exist anywhere in the globe.
Bianca proudly represented the Philippines in the most extraordinary way — waving the Filipino flag 5,364 meters above sea level and in her Filipiniana national costume!
What she did was no joke, though! Bianca had to change to her gown in temperatures of -15 degrees!
To know more about her, you can visit her Facebook account.